We've prepared Case Studies by Vehicle Type and Industry Sector.  Use the list below to view previous projects that match your vehicle or industry.  The files are portable documents and open in their own window.
COURIER-DELIVERY INDUSTRY
The van is the most popular vehicle platform used in the Courier and Delivery Sector.
Another great reman story, this tired workhorse came out driving, riding, looking and working like new.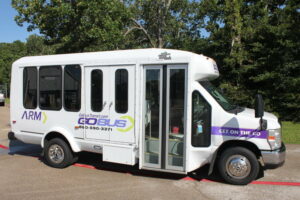 The light-duty and medium-duty bus is a mainstay workhorse for the small transit agency and private-sector people movers.
DELIVERY-TRANSPORTATION INDUSTRY
The van in this project, a favorite delivery platform, was a great candidate for reman.
This mountain-duty truck with a nice trim package made this vehicle an excellent reman candidate.
In this project, the reman saved the replacement cost of the dump.
POLICE PURSUIT-GOVERNMENT
There is great incentive to remanufacture-saving money for the department, and for taxpayers.
UTILITY VEHICLE-AGRICULTURE INDUSTRY
The Hanor Companies use vehicle remanufacturing to reduce capital expenses (CAPEX) by selecting appropriate candidates for reman and creating an additional vehicle lifetime.
BOOM-SERVICE, SIGN, & LIGHTING INDUSTRY
At over 183,000 miles, it was time for more than a refresh – reman was the answer.  The replacement cost on this specialty, upfit vehicle made for an excellent reman candidate.