We've prepared Case Studies by Vehicle Type and Industry Sector.  Use the list below to view previous projects that match your vehicle or industry.  The files are portable documents and open in their own window.
COURIER, DELIVERY INDUSTRY
The van is the most popular vehicle platform used in the Courier and Delivery Sector.
FIELD SERVICE, CONTRACTOR
Another great reman story, this tired workhorse came out driving, riding, looking and working like new.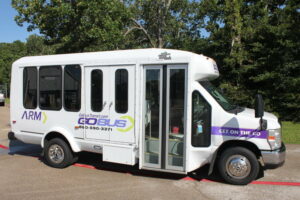 The light-duty and medium-duty bus is a mainstay workhorse for the small transit agency and private-sector people movers.